YouTube is a leading social media platform today, and undoubtedly, it has undoubtedly become an essential tool for all businesses regardless of their scale. It is a to reach and engage with their target audience. With its 2 billion monthly traffic, YouTube offers a significant opportunity for small businesses. However, knowing how to advertise on YouTube, different goods and services, generate leads and increase online presence is a task. Therefore, staying strict and following the best practices regarding YouTube marketing is essential.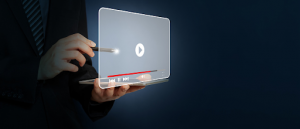 In this blog, we'll review some of the do's and don'ts of YouTube marketing for small businesses, along with several scenarios and examples to help you start with YouTube's marketing efforts.
What Should You Do While Creating Video Content? 
Define Your Goals And Targeted Audience.
Before creating videos for your channel, you must identify your goals and the audience you need to deliver the content. Identify the goal of your channel, whether it's to create leads, establish yourself as an authority in your niche, or advertise your products or services. You must create content that supports your goals if you have a firm grasp of them.
It's also crucial to know your target audience, their interests, needs, and pain points. Your ability to develop content that speaks to them will improve engagement and increase traffic to your website.
Optimize Your Videos for SEO. 
After Google, YouTube gets most of the search traffic. Therefore, you must rank better in these search results by optimizing your videos for YouTube. Also, make it simpler for the audience to find your material by including relevant keywords in your videos' titles, subtitles, and tags.
Promote Your Videos on Social Media.
Promoting content on other social media platforms helps you reach and engage more people. So, share your videos on other platforms like Instagram, Facebook, Twitter, LinkedIn, and many more, and ask your followers to hit like, leave a comment, and share your content with their networks. You must also collaborate with other businesses, influencers, and leading business owners to cross-promote your videos and reach a larger audience.
Encourage Engagement And Interaction
Engagement and interaction are key components of developing a strong YouTube subscriber base. Plus, encouraging your viewers to like, comment, and share your videos helps them keep engaged with your content. Also, replying to their feedback and queries as soon as possible is another crucial step. You can conduct live sessions and post them too, which further encourages viewers to get shortlisted for your live sessions. You may also run contests and giveaways on your channel and social media platforms to encourage participation and reward loyal viewers.
Collaborate With Other YouTubers and Influencers.
Collaborating with other YouTubers and influencers in your niche increases your reach and helps you build a strong online community. So, get in touch with other influencers and YouTubers who actively post content in your niche and have strong credibility and connections. Propose a new collaboration idea to them and work together on a campaign or a video. From this, you'll also learn how collaboration can help you advertise on YouTube.
Keep up with Trends.
It's crucial to stay updated with the latest trends and changes, as YouTube is continuously evolving. To keep aligned with the latest updates affecting your subscriber base, follow YouTube's official blogs. You can also learn from other YouTube marketers and producers by joining online groups and forums to help you stay relevant.
What Should You Not Do While Creating Video Content? 
Overlook the Importance of Video Quality.
Your YouTube marketing efforts might succeed or fail, depending on the quality and content of your videos. To create high-quality, engaging videos that are visually appealing and simple to view, spend money on reliable hardware and software. Poor video quality might cause viewers to click away from your videos, harming both your channel's reach and engagement.
Don't Spam Your Audience with Unrelated Content
It's critical to stay relevant and focused on your niche when creating content for your YouTube channel. Always refrain from uploading pointless or irrelevant content or bombarding your viewers with too many videos. This may result in decreased engagement and some subscribers quitting your channel. So, uploading relevant content that your channel offers is always important. 
Don't Ignore Your Analytics and Metrics
YouTube offers valuable information about the performance of your channel, such as views, watch time, interaction, and demographics. It's very important to review your statistics frequently, which will help you determine what's working and what's not. Utilize this information to enhance your YouTube marketing strategy, optimize your content, and develop strategies to overcome the issues occurring in your channel. You should also focus on learning how to Increase Views on YouTube organically.
Don't Forget to Follow the Community Guidelines.
YouTube has strict community guidelines that all YouTubers must follow. If your channel seems to produce irrelevant content that violates the guidelines laid down by YouTube, it can suspend or demonetize your account. To prevent your channel from being suspended, demonetized, or losing revenue, ensure your content complies with YouTube guidelines. Some of the common violations include posting hate speech or graphic material, using copyrighted material without authorization, and engaging in spammy behavior. So, always work within the guidelines.
Don't: Give Up Too Soon
YouTubeing is mainly a game of patience, time, and effort. YouTube doesn't make videos that go viral very quickly. It takes time, work, and patience to create a successful YouTube channel. Don't give up too soon if you don't get instant results. Your efforts will eventually pay off if you continue to produce high-quality content and follow best practices.
A Situation Where Following the Dos and Don'ts of YouTube Marketing Can Make a Difference!
Imagine you're a small business owner who sells cosmetic products online that are handmade with natural ingredients. You've created a YouTube channel to promote your products, but you're struggling to gain traction and attract viewers. By following the dos and don'ts of YouTube marketing, you can create content that resonates with your target audience, optimize your videos for SEO, and promote your channel on social media.
Additionally, during the process, you'll also learn quick ways– how to increase views on YouTube. You can also collaborate with other manufacturers and influencers to expand your reach and build your brand. 
Over time, your channel grows, and you see an increase in engagement, traffic, and sales.
Wrapping Up-
YouTube can be a powerful marketing tool for small businesses, but following best practices and avoiding common pitfalls is essential. So, stay true to your niche, engage with viewers, and keep up with the latest trends. Dedication and perseverance can make your YouTube channel a valuable asset to your business.