Are you an amateur wanting to create a mark on YouTube? Then, understanding the basics of YouTube is a must. Being new to this platform, you might wonder how to engage the audience. Many aspiring YouTubers aim for rapid growth at the outset of their YouTube careers.
YouTube is one of the largest platforms for online video sharing. When individuals begin their journey as content creators on YouTube, it's common to aspire to achieve quick and substantial growth for their channels. The aspiration for swift expansion is motivated by the desire to gain fame, reap monetary benefits, and engage a larger group of people with their content.
Growing popularity can attract collaborations and increase networking opportunities. It might be difficult for many, but not anymore, as plenty of tools and techniques help you get YouTube views. Let's understand it further.
What does a YouTube description refer to?
YouTube description is a text section with additional information about your video's content. It can arouse your audience's curiosity, leading to extended viewing durations, increased view numbers, and potential new subscribers.
It aids in enhancing your YouTube Search Engine Optimization, enabling YouTube's algorithm to comprehend your content and recommend it to fresh viewers.
The more you understand video SEO, the more likely your video will appear in the search results. This can be done by writing great YouTube descriptions to get your viewers to your video.
10 Tips for Crafting Engaging YouTube Descriptions
Engaging an audience is not difficult with good content; just writing a good description means you are almost there. All you need to do is follow the steps below, and you are all set:
Selecting more accurate keywords holds significance for both YouTube channel names and video descriptions.
These keywords enable YouTube's algorithm to perceive, categorize, and promote your content effectively. Opting for more precise descriptions and using specific keywords enhances their effectiveness.
Use easy-to-find keywords
Perform thorough research and use keywords trending on various search engines. Use two or three related keywords in each video description and keep the primary keyword within your title.
Try and repeat keywords in the description and try to google search them to check if your videos appear on the result page.
Keep track of keywords that work for you.
When you have placed your keywords for the videos, always try to analyze what kind of keywords gain more audience. This can also be done with the help of VRocket, a team of YouTube experts who can help you increase your viewers and provide statistical insights.
Find out what else your audience is watching.
A significant portion of YouTube traffic is generated through video suggestions. Your video description is vital in determining where your video gets suggested, as it is an integral part of YouTube's algorithm. You can take advantage of this and use language that frequently engages the audience. You can also include why someone should watch your content and what they would gain from it.
Place crucial information at the top.
The first description explicitly addresses the video's question, while the second uses valuable space on general and less relevant information. So, leveraging prime spots for compelling descriptions for the first 100 to 150 words will increase your click-through rate (CTR). 
You also should avoid misleading or sensational titles as it can reduce the video's credibility, or the creator's reputation can be at stake. YouTube has specific policies that can lead to penalties or channel suspension.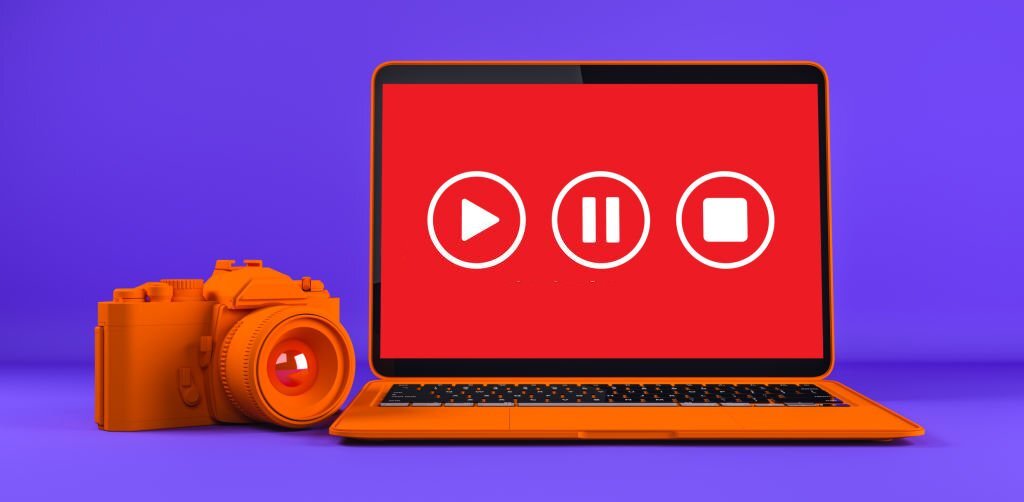 The first part of the process is done, and you have your viewer's attention, so now is the time to use it. Incorporate a call to action in your videos and your channel's description. They have the potential to boost engagement, grow your subscriber base, and achieve higher outcomes.
CTA's encourage viewers to like, subscribe, and share your videos, as you can promote website links that benefit both you and your subscriber.
Many viewers tend to exit longer videos before reaching the halfway point. You can facilitate seamless navigation for users to jump to different sections of your content quickly.
Create timestamps for them to have an indexed version of the content. Utilize keywords to describe your timestamps and leverage this innovative method to increase the visibility of your video on search results.  Adding sections to your video can make your video stand out a little more than the rest. Using it might turn into a bonus for you.
Add links to videos and use the default description.
You can add your social media links or links to any external website at the end of the description. It will help you improve your networking with other brands within the YouTube community. You can try YouTube's default settings option if you want to add a specific link to all your videos. It will save you a lot of time as it automatically adds critical channel information to each video you upload.
Remember that having a distinctive title and description can significantly improve the discoverability of your video.
Finally, once you have completed all the steps mentioned above, it's time to re-check and re-evaluate your performance. Ensure that the descriptions you wrote for your YouTube channel effectively communicate their message, regardless of the screen size. 
Pause for a moment to review your videos on both the watch page and in search engine results, such as on Google, using different devices and web browsers. Stay alert for any situations where your keywords could be shortened or abbreviated.
Wrap Up!
Good Luck! Now, you have all the tips and tricks for greater reach. Be creative, produce good content, engage your audience, and Get YouTube views. You are no longer an amateur. Pave the way for a great future with these easy-peasy trips. Who knows, we might see you at the next YouTube Fanfest.