In the modern digital age, YouTube has become a significant online venue for artists to exhibit their work, disseminate information, and build relationships with a worldwide viewership. It might be challenging to be noticed among the multitudes of videos published on YouTube daily. Luckily, there are a few tried-and-true methods for boosting your YouTube channel's exposure without spending a dime. In this piece, we'll discuss several effective strategies that won't break the bank but can significantly expand the audience for your YouTube channel.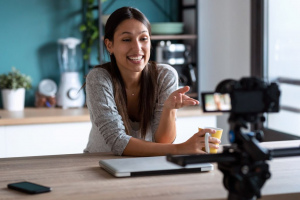 Practical Tips To Promote Youtube Channel For Free of Cost
Work Around Creating Eye-Catching & Shareable Content
The initial base or step is to create excellent quality content to get people to follow you on YouTube. Put forth the effort to research and discover the tastes of your intended audience. Produce specific videos for certain audiences by paying attention to what they like and then giving them more of the same.
If you want people to watch your videos, you must ensure they seem reasonable in the previews. By boosting the likelihood that people will click through to view your material, a captivating thumbnail may help you attract new subscribers and get Youtube views.
Fine-tune the Videos and Channel as a Whole
Optimization of the videos and account as a whole is essential if you want more people to see your content on YouTube. Before creating, you should do keyword research to find popular search terms directly linked to your topic. Please include them in the video's title, description, and tags to improve its visibility in search engine results to gain more views. 
Using YouTube's closed captioning function, you can ensure more people understand your videos by providing precise transcriptions. Focus on the identity of the channel you run. Create a logo, channel art, and recurring themes that all relate to your content's specialization. Maintaining a consistent aesthetic throughout your channel gives off more of an established vibe and makes your brand more memorable to your audience.
Interact Timely with your Audience
Successful YouTubers know the importance of cultivating a dedicated fan base, as it is one of the best ways to get done with YouTube promotion for free. Participate in the interactions by answering queries and providing input to those watching. Let them feel appreciated and grateful for their continued support. 
The audience's commitment to you and your channel will grow due to their participation in these discussions, and they will be more likely to promote your channel to those they know on social media. Consider setting up a timetable for live chats or Q&A sessions to promote the community further and encourage real-time contact with your viewers. To know more about how you can smoothly execute these tips, feel free to reach out directly through our contact page.
Leverage the Social Media Portals
Social networking sites are a great way to spread the word about your YouTube channel and attract new viewers. Post your YouTube videos with descriptive subtitles and trending hashtags on social media sites like Instagram, Facebook, Linkedin, etc. Other than these portals, feel free to even try our VRocket portal as here also we can guarantee a good return on your little monetary investment. 
Interact with others, sign up for related communities, and take part in threads about your content's specialty. When you promote your YouTube channel on other platforms, you reach a wider audience and motivate your current followers to stay with you.
Don't Forget SEO is also for Videos!
YouTube videos need search engine optimization (SEO) much as web pages do. Right from titles to hashtags may all be optimized for search using keywords. Provide an accurate description of the videos you upload, complete with relevant keywords.
Also, use YouTube's time-stamping functionality to indicate essential points in the video. This enhances the user experience by making it easier for viewers to move about in your video. Organizing similar videos into playlists is an excellent way to get people to watch more of your content and get them interested in further exploring your channel's offerings.
Conclusion 
You'll need serious time, effort, and planning to get more views on YouTube without spending money. You may succeed with your YouTube channel without spending a fortune if you're persistent and use the appropriate tactics. Though, give it some time with an organic approach, and later feel free even to buy Youtube views for faster growth from VRocket.