It is a known secret that earning from youtube is possible. While you do your 9-5 job, making to meet your needs, your youtube creator friends are living a life that defines luxury. You might think it was their fair chance at luck, but it is not! Youtube is a platform for video content. A significant income source for the platform also comes from video advertising. This blog explains in detail how you can earn from youtube and make money from it.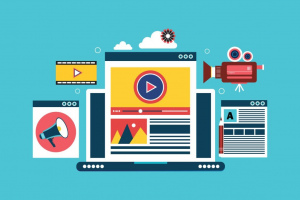 How Can You Earn From Youtube? 
It's as simple as turning your ideas into income! Youtube is a platform where you can create long-form content and short-form content. The formats offered by this platform are shots, videos, live streaming, etc. You can ideate, create and experiment with your content initially. Once you understand the type of content the audience likes, you can stream it consistently. 
Here are a few ideas that you can use to excel at youtube content: 
Vlogging

: Vlogging is a video format of a blog. Here you visually present your thoughts and emotions. You can vlog about your day or do a tutorial vlog. It can be an unboxing video or a travel blog. Choose a niche you like and get more

YouTube views.
Youtube Ads:

Youtube Ads allow people to drive traffic to their website or page by running ads before a video. There can't be an excellent strategy for running youtube ads for your channel on a popular creator's page. Drive traffic to your channel and earn quickly.
The first step to achieving success is to start. If you haven't started a youtube channel already, start it today. You can begin by creating an account. It is similar to creating a Google account and will provide you access to google drive and Gmail. 
Steps That Will Elevate Your Youtube Account:
Catchy Username- A catchy username goes a long way. Using an easy-to-remember username will work in your favor. So, keep it accessible, relevant, and attractive. 

Keywords-  The power of keywords is immense. Posting relevant keywords helps attract a target audience.

 Promoting videos-Promoting your video on youtube helps increase views and reach more audiences. This can help you monetize your business. 

Being consistent- You may post quality content, but if you aren't, it may not help you grow. 

Mastering Data-YouTube is science more than luck. You need to keep track of YouTube Studio to measure your growth and subscribers.

Growing Chanel-It is a steady process, but increasing the channels is necessary. Once you

get enough Youtube Views

, it will get monetized. 
The above pointers will help you grow your page swiftly. 
Choose A Niche That Defines You: 
Making content that relates to you will gain success. If you make a video about something that isn't your style, it will not work. So, choose a niche that defines you. Everybody's good at some or the other thing. It could be dance, narrating a story, or art. If you are not good at any of those, an out-of-the-box idea is appreciated on youtube. 
The audience would love to know about new places, products, or your reviews about the met gala. Choose a niche that you enjoy and make content about it. Be unique, be creative, and be a better you. 
Monetize Your Channel: 
You need at least 1000 subscribers and 4,000 watch hours to monetize your channel. 
Click on the monetization tab and monetize a video. Check the "Monetize with Ads" box.

To monetize a video after it has been uploaded, open your Video Manager and click the "$" sign next to the video you want to monetize. Check the "Monetize with Ads" box.
When monetizing your channel, you allow ads to play on your track. This also means that you understand that your video has no copyrighted material. Wondering how to do it?
Step 1: Go to www.youtube.com and click "My Channel" on the webpage.
Step 2: Click the "Video Manager" link on the top bar.
Step 3: Click the channel and Enable monetization.
Join Youtube Partner Program:
Members of YouTube who have monetized popular videos are called partners. Youtube Partners get access to more tools for creating content and can win rewards based on the Youtube views they attract. In addition, partners have far more access to advice, community support, and tips. 
You may apply for a YouTube partnership at any time through the YouTube Partner website. You need 15,000 view hours for your channel over the past 90 days to be eligible for the most potent Partner programs.
Sell Your Merch
Selling your merchandise is a great way to earn. Keep in mind that Drake sells t-shirts! 
Think of yourself as a content creator and an entrepreneur. You can easily make videos and sell a product if you are simultaneously. You can plan your YouTube marketing strategy to boost your videos. 
In either case, selling goods on social media, especially YouTube, may be profitable.
Enable Channel Membership & Superchat
To enable channel memberships, you must meet the minimum requirements. You need at least 1,000 subscribers, a YouTube Partner older than 18, and a Community tab, and your channel can't be marked as "made for kids" to qualify.
Since this is a new feature, fulfilling the requirement does not guarantee that you will be granted channel membership access.
If you have access, the Memberships page will provide a button to start a channel membership.
Chanel membership gives your viewers special perks for being a member. They can join your channel by making monthly payments. In return, they can earn exclusive emojis, badges, bonuses, live chats, and more. This allows your viewers to support you in more ways than ad revenue from your videos.
Live chat allows the usage of Super Chat and Super Stickers. Viewers' messages stand out in live chat during live broadcasts and Premieres when they use a Super Chat or Super Sticker. 
Create Multiple Ways To Earn Money
If you are posting on youtube, feel free to post on other platforms like Instagram, Facebook, Pinterest, and many more. These platforms can help you earn more money, and sometimes you can post the same content. You can gain different audiences on different platforms. So, you can make 10X more by creating multiple sources of income. 
Lastly
Apart from posting content, you can create ebooks or master classes for your niche to let the audience know and learn from you. You can create a guide or coach people and make it a passive income. So, get started with YouTube today because the world has gone digital.