Many content creators have built successful businesses on YouTube. In this article, we will provide some of the most helpful advice we have accumulated concerning monetizing your YouTube channel. These include effective strategies, viral videos, and sponsorships to build your audience and improve your reach.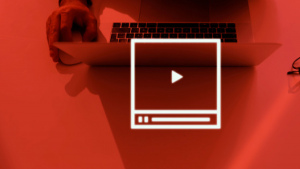 You can also learn how to maximize your income by using YouTube advertisements and how to get ads on YouTube. You will also learn the best methods for building a sustainable business on YouTube by increasing the number of subscribers to your channel.
Create high-quality content: 
There are a lot of YouTube channels that only upload rubbish. If all the videos on your channel are of low quality, no one will spend time watching them. Ensure you have good cameras and lighting, and think about getting a good microphone to record engaging audio.
Make stunning, steady, and simple-to-watch videos with the help of a tripod or selfie stick. The success of a channel on YouTube largely depends on its content quality. If you want your videos to become viral, you need to make them interesting enough that people want to keep watching.
People don't like to watch long content; thus, you can also consider making shorts to get YouTube views.
Optimize your videos for SEO
Increasing views on your channel's videos can be achieved through search engine optimization (SEO). Invest some time in discovering the best possible keywords to optimize your video. Your chances of expanding your audience and gaining new subscribers will improve if you can start conversations with people actively seeking out information like yours.
Live streaming
Live streaming should be done frequently to keep your audience interested and expand your reach. Streaming your content live lets you engage with your audience in real-time. Live broadcasts can be used for various purposes, including podcasts, interviews, and project updates. Maintaining active fan engagement is essential to the success of any brand.
Promote your channel
Promoting your channel is one of the most important ways to grow and build an audience. It can effectively lead to more subscribers, but you must invest time and effort into promoting your channel. You can use social media platforms like Twitter, Facebook, and Instagram to promote videos or promote your website or blog through links back to it.
Build a loyal audience
It is important to build a loyal audience on YouTube. These people will watch your videos and live streams and even subscribe to your channel. The loyal audience will eventually help you grow your brand sustainably.
Take advantage of trendy topics
When you create a channel focused on a theme or topic, figure out what is trending in that niche. The more popular the topic is, the more potential viewers will watch videos about it. To grow your channel, you can use popular topics like beauty, fitness, technology, and sports.
Trendy videos can get you thousands of views, subscribers, likes, and comments. This will expand your reach and build your channel quite quickly. But what makes a video go trendy or viral? There is no exact formula for making a YouTube video viral. However, some factors can be considered, such as the uniqueness of the content and its timeliness. 
Attract attention
The first thing people will notice about your video when they decide to watch it will be its title and thumbnail. Make sure that your thumbnail is catchy and exciting to draw people in. The title should explain what the video is about.  If you have a partner, you can collaborate with them.
Collaborating with popular YouTube channels is one of the fastest ways to make your videos go viral. The more popular the partner is, the better since it will increase your reach to an even bigger audience. Viral video link can be shared on social media. This will provide your video with more visibility.
Use tags wisely
Tags are important to get your videos noticed on YouTube. The more tags you use in your video, the better the chances of appearing in search results. However, it is recommended to make sure you use these tags sparingly because they can also get your channel penalized by YouTube.
Partner with brands
You can partner with brands looking for new ways to reach a new audience. If you have a popular YouTube channel with millions of viewers, you can partner with brands and get paid to promote their products. This is a great way to make money on YouTube.
Participate in events
YouTube has many events where the creator and people who have starred in a video get special prizes. You can attend events and meet other creators. This is a great way to network and make new friends who can help your channel grow.
Collaborate with other YouTubers
Another effective way to create quality content or to promote your YouTube channel is to collaborate with other YouTubers. You can create videos together and promote them on both YouTube channels or even other social media platforms. You can also create a live stream with other creators.
When you do this, you will definitely get more views on your videos, which will result in more subscribers.
The Bottom Line
YouTube is a potent resource for anybody seeking to establish their brand or business. It enables you to reach a massive audience and express your voice around the globe. It is strong, yet it can be overwhelming when first used. Use the information in this guide to get started and learn how to maximize the use of the platform.
You should use YouTube to reach an audience, interact with current fans, and cultivate a fanbase of brand or channel supporters. Initially, it can be challenging, but if you continue and follow this guide's advice, you will succeed.