Is the eternal question– how to get youtube views– like a missing puzzle piece for you? Or have you tried and tested all widely circulated techniques to grow on youtube and still found no result?
Experts say you are not alone. Every beginner YouTuber has faced the same problem in the early days. No matter how good quality content they deliver to the audience, they can not exceed a couple hundred views. While the frustration is real, there goes more fuel into growing a youtube channel than only quality content. Don't know what it is?
Need not worry. We are ready to help you overcome this frustration and find the missing piece to complete this puzzle. So, keep reading!
Youtube is More Than Entertainment.
Ask anyone about the media, and they'll list news and entertainment in their answers. While updating everyone about the latest trends and happenings is a crucial role of media platforms, youtube has emerged as a slightly diverse and unique medium. Gone are the days when people were easily dominated by pet and dancing videos while scrolling through youtube. Today, the competition on youtube has become much higher than usual, ultimately becoming the new place for marketers. Therefore, you must understand what keeps you from growing your channel to increase youtube views.
One recent study shows that YouTube accounts for over 1 billion hours of video surfing daily. Even if most of the population is available on the platform, isn't it troublesome to increase youtube views? Moreover, this time is considerably more than the video surfing period on Netflix and Facebook collectively. Therefore, it's no longer about entertainment but about changing user trends. Today's users browse the internet for a specific purpose, and YouTube lets all users interact freely. Whether it is idea sharing, knowledge, fun-packed interviews, or probably behind the scenes of a fashion show, it brings value content in seconds to the users. Content's convenience and quick delivery is the reason for its popularity and the rising YouTube Creators' culture.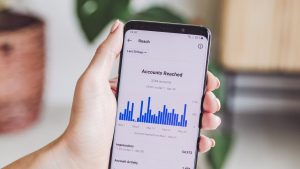 Tips to Get More Youtube Views & Subscribers
Undoubtedly, YouTube ranks 2nd for being the "most entertaining popular app." With two billion+ logged-in users every month, YouTube has left Netflix behind. While many YouTubers always seem to have one question in their mind- How To Get More Views on YouTube.
From just 150+ to 150 million+ views to having more than 50k likes and hundreds of comments, to achieve this, all you have to do is follow the below-mentioned steps.
Give Your YouTube Channel Fundamentals Rights
After hearing the word 'Fundamental Rights,' the first thing that comes to mind is something related to law. But, for YouTube, this is not the case. YouTube has some crucial foundational blocks that can make your channel stand out.
Make sure you have the following checklist ready to
get more views on youtube
in less time:
Channel Name –

The foremost thing before launching your YouTube channel is selecting its name. You need to make sure that the name of your YouTube channel is unique, easy to remember, creative, and descriptive. Your channel's name should have a reflection of your personality. At the same time, it will ensure that your channel spreads quickly and gets viral instantly.

Channel Icon –

The icon of your YouTube Channel is a visual display of the channel to the public. It is advisable to be the face of your YouTube Channel. You can do this by adding a nice photo of yours. If you're not willing to use your picture, you can consider using a valuable logo. Considerably it is the best for non-personal channels and can significantly

increase video views

.

About Section –

To improve the performance of your YouTube Channel, you need to fill out the about section appropriately. You need to add relevant keywords naturally as this will help describe you to potential viewers and subscribers enticingly, thus relieving you from the trouble of repeatedly searching for

views on youtube

videos.

Niche –

For the magnificent working of your YouTube Channel, you must decide upon having a particular niche. Keeping your channel focused on a specific subject will help you get more youtube views in less time. Let's say your channel focuses on food trends, and then it will have food-related videos.
Use Spectacular Thumbnails to Increase Youtube Views
The thumbnails of your YouTube videos play a crucial role in driving viewership. It is the first thing that catches the eye of the surfer. You must have seen that a lot of videos have high-quality customized thumbnails. You can also do this after your account gets verified. If your account is not confirmed, you can use automatically generated thumbnails only.
YouTube has stated that more than 90% of high-performing videos on YouTube have customized thumbnails. Your thumbnails act as a signpost for videos.
Despite all of this, creating a personalized thumbnail is a significant concern. Many YouTube video creators are not aware of creating a great thumbnail, especially with good resolution. It is advisable to have a resolution of 1280 x 720 pixels. You can also add some color and make your thumbnail stand out from others. You can use any color to brighten your thumbnail, from black or white to red, blue, and green.
Creative & Attractive Video Descriptions
Many videos on YouTube don't have a video description, even if some of them have; then it is not just as appealing as they should be.
Your YouTube videos must have descriptions, which will help let the viewers know about your video in detail. But how can you make a creative yet eye-catching video description?
Here are the three most magnificent tips that can do miracles in your video description.
You must write a compelling introduction to the video. It does not necessarily have to be superlative, but adding three to four sentences with at least one primary keyword can be helpful. Make sure to summarize the entire video in those sentences.

Ensure to craft a body for your video while adding more detail and specifics.

The last step is to share the link to your video. Remember to direct audiences from your social media accounts, including Twitter, Instagram, and other social media platforms. Believe it or not, this trick works magically!
Create an Ultimate Playlist
A specific playlist of your videos can indirectly attract and hook many viewers to your YouTube Channel. Rather than moving to your competitor's channel, they will be interested in watching your videos more significantly and help you increase youtube views in no time.
Make sure that you have enormous playlist options. In addition, consider collaborating with other channels or creators, as this will attract their audience to your channel. It will ultimately lead to an increase the viewers and subscribers instantly.
Add Creativity to Your Video Title
The title of your video should be unique and creative. Even YouTube says that the title of your videos should be well-written. Your title dramatically influences whether the person is sharing, watching your video, or just scrolling past your video.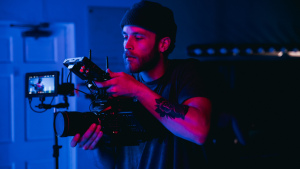 Try to resist using clickbait to drive traffic to your videos. Make sure to add some numbers as a part of your title, for instance, '5 emerging clothing trends' or '7 ways to dress for a Wedding function'. If you're a tech or marketing expert– identify what's troubling your clients. It can be anything from 'how to get more views on youtube' to 'tips to grow your brand with YouTube advertising.' By doing so, you may gain more views than your expectations. 
Get More Youtube Views with Suggested Videos Option
It would help if you ensured your YouTube videos were among the suggested ones. Most users can watch videos with the help of a targeted search.
Let's say a user wants to watch a video on dolphins from NatGeo, and then he will type in "Dolphins NatGeo." After doing so, the YouTube algorithm will use the metadata and choose some videos, further suggesting them to viewers.
Using the following tips, you can develop and implement a robust strategy keeping in mind the description of your videos and keyword tags.
Remember to focus on one primary keyword for both the description and tags.

Limit using tags up to 10 to 12 while focusing on various aspects of the keyword.

Your video description must have a minimum length of three sentences.

Add links in the description section to generate more leads.

Include a description of the channel at the end of every video description.

Add hashtags to help users find videos related to specific content. Ensure the hashtags are at most 15; otherwise, YouTube will ignore all of them.

Optimize default tools available on YouTube for the best results.

  Keep Up with the Trends
YouTube is popularly known as a video streaming app or a social media platform, but it also works as a search engine. To boost the number of views and ensure that your video ranks higher, you must be aware of current trends.
To identify the latest trends, you can take the help of Google Trends. The 'Explore' feature enables you to know whether a topic is trending or not. You can filter it with a particular country, region, state, etc.
The Magic Trick For Every How to Get More Views on Youtube Dilemma!
Ensure that you share your video links on all other social media platforms. It will magically help influence more viewers/ subscribers to your channel.
Wrapping-Up 
By following the suggestion mentioned above, you are one step closer to becoming a successful YouTuber. So, next time someone asks– how to increase views on youtube– ask them to focus on the basics. All the Best!!!