Maintaining a steady stream of new content is essential in the cutthroat realm of YouTube video production. It's crucial to attracting and retaining viewers and helps you create a loyal following. This piece will discuss the value of regularity, how it affects the success of your channel's expansion, and offer concrete advice on staying consistent to increase Youtube subscribers.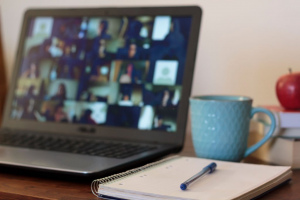 How to Get Views on Youtube by Maintaining Consistency
Builds Expectation, Credibility & Trust
Building credibility among YouTube viewers relies heavily on regular uploads. Maintaining an ongoing upload timetable and regularly providing-quality videos helps to develop your credibility as a content provider. When your audience has a firm grasp on the material they can anticipate from you, they are more likely to regularly subscribe and engage with your channel. Since they know they can rely on you, viewers are more likely to subscribe and watch your videos often.
To correctly generate anticipation, your material should be tailored to the specific needs of your channel's intended demographic. Maintaining a consistent tone, look, and feel throughout your content goes a long way toward building credibility with your audience.
Pacing up Growth & Momentum 
Maintaining momentum and expanding your channel are both easier with consistency. There will be a snowball effect if you constantly write high-quality material and publish it on a consistent timetable. A wider audience and prospective new subscribers might be attracted by uploading a new video often.
You'll get more views on your videos as your subscribers increase. If the algorithm sees viewers becoming more interested in your films, it may promote them to a broader audience. Your rate of new subscribers will increase even more thanks to this multiplicative factor.
Maintaining a steady stream of content will encourage your current audience to remain devoted. They'll likely become loyal followers and promoters of your channel if they notice that you're consistently putting out high-quality material. Word of mouth from these dedicated fans may do wonders for the growth of your channel.
Improves Viewer Interaction & Experience
More people will subscribe to your channel if you upload new videos often. When you stick to a specific tone or structure for your work, readers will start associating your name with that style or form. This comfort level inspires people to participate in your videos, provide feedback, and spread the word.
Maintaining a regular publication schedule also builds expectations among your readers. The more people who know when to expect new videos from you—say, each Monday and Friday—the higher the probability individuals will check them and watch them on these particular days. Not only will this raise your overall views, yet it will also send an encouraging signal to the YouTube algorithm, which might result in the channel being featured more often and attracting fresh viewers.
Optimizing Youtube Algorithm
Maintaining a steady stream of uploads is essential to maximize your visibility in YouTube's algorithm. Your channel will be seen as an actively engaged member of the site by the algorithm the more often you submit new videos. More people will see your videos if you optimize them for search, recommendations, and subscription homepages.
Maximize the efficiency of your algorithm by publishing consistently. While daily uploading isn't required, you should strive for regularity in your upload schedule, whether once every seven days, twice every month, or once per month. It would help if you also tried to maintain a regular schedule for publishing so that your readers know when to expect new material from you.
Videos are more accessible for the algorithm to comprehend and adequately classify when their tags, descriptions, and names are consistent. Accurate and uniform metadata increases discoverability in search engines, which increases the likelihood of gaining users inclined to become subscribers.
Tips To Stay Up With Consistency 
Prepare your content carefully: Impose a content schedule to keep your video concepts organized and on track. You can maintain your focus and produce consistent material by doing so.

Multiple takes, multiple edits: You can batch-record and edit many videos in one sitting. Using this method, you may have your material ready in advance, relieving pressure from pressing deadlines.

Outsourcing: To simplify your process and save time, it may be beneficial to outsource parts, including editing or thumbnail production.

Arouse interest in your listeners: Make it a habit to reply to your audience's criticism, questions, and comments. A devoted following may be established and nurtured via such efforts.

Alter and enhance: Check your video metrics often, considering viewer input, and adjust your material as needed. By doing so, you can guarantee the highest quality for your visitors and adapt quickly to new developments in the industry.
Conclusion
We hope now you know why and how to get views on Youtube through consistency. Maintaining a steady schedule can help a channel on YouTube grow and stick out from the crowd of online video channels.
Regularly posting high-quality material that caters to the needs of your viewers is the best way to build a strong following for your channel. Adopt a routine of regular uploading and watch as your YouTube subscriber count skyrockets.